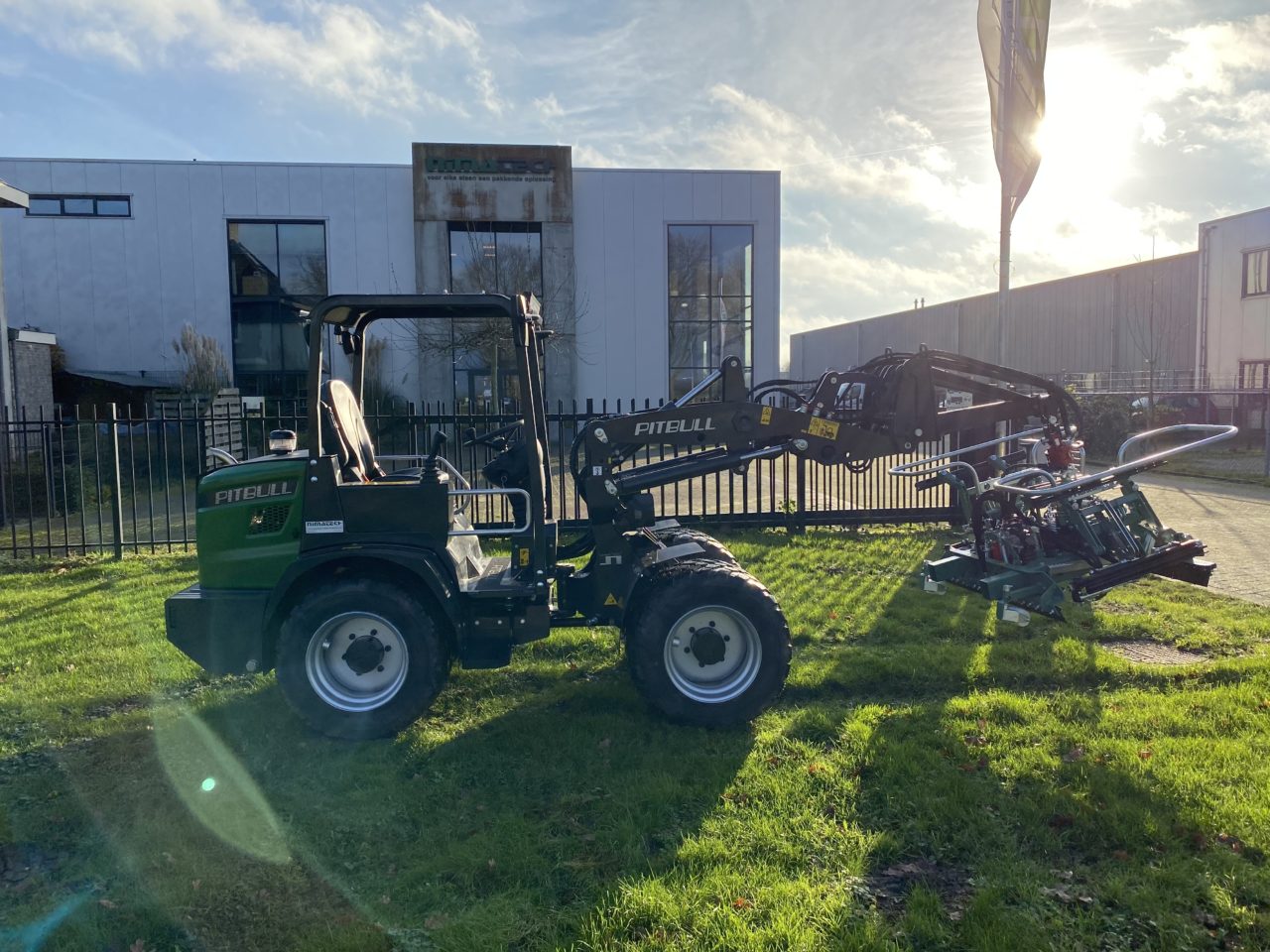 We are proud to announce that Nimatech has recently added the compact but powerful Pitbull loaders to its product portfolio. Nimatech can now offer its clients an even more complete solution for every challenge.
Pitbull is a relatively new player of Dutch origin in the compact loader market. Until recently their equipment was only deployed in the agricultural sector. In partnership with Nimatech their high quality machines are now also available for the civil engineering sector. The Pitbull compact loaders are equipped with efficient and powerful stage 5 engines, but can also be supplied with an electric drivetrain to cut carbon emissions on the worksite.
The electric version of the Pitbull compact loader will be available from June 2021.
The collaboration between Nimatech and Pitbull results in an emission-free alternative for every part of the work!